Long ago a thing called the seduction community, a.k.a. the pick up community, saw the light of day. But what does it stand for? And what does the future hold?
Look, if you're a guy who's been looking for dating advice for a while now? You probably already know what the seduction community is, but then again, you may not.
So here's what insiders claim is the definition of seduction community…
"It's a group of guys from all over the world that all have a common interest: improving their lives, becoming more confident, and most of all? Learning how to pick up more women with skill. That's where the name pick up artist comes from.

These guys have chosen to come together on forums, blogs, websites, and in real life to figure out this stuff for themselves because "normal" people around them laugh at them or simply don't know how to help them when they say they want to learn about how to pick up women."
The first time around? It sounds awesome. It sounds like a group of people who are trying to improve their lives in a positive and major way.
Right?
Wrong! It was awesome, once. But not anymore. The future of the seduction community looks grim. Like a dark and twisted ego trip for men that overestimate their masculinity. So, in a way, it's just like Scarface the movie.
Let's set the record straight first though:
- There ARE dozens of guys inside the pick up community, seduction community or whatever you want to call it, that are genuinely looking for help. Nice fellas. I've coached many of 'em.
- There ARE several dating gurus that care about the lives of regular guys such as yourself. Gurus like Carlos Xuma for example.
But the only reason I'm giving a compliment or two before I tell you what the future of pick up will be… and where the seduction community is going?
Is because it confuses a whole bunch of faggy, pathetic nobody's that always complain and say I only hate… while I have 200+ blog posts with high quality dating advice.
These faggy nobody's spend too many hours on a forum claiming they know it all without actually taking action (hello, 70% of all pick up artists!)…
OR…
They're faggy nobody's that have been coaching men for many years now and suddenly think they're God who invented anything any other dating coach will ever do (hello Ross Jeffries!)
Honestly? The seduction community is pissing me off right now. BIG TIME. I don't like where it's going one bit. I'll tell you why in a second, because I first want to say:
This is me telling anyone IN the seduction community, or anyone thinking about joining it, that the community will come to a grinding halt because of everything that's happening.
This is me telling you that I'm sick of average guys being taken advantage of. Scammed out of their money. Banned from forums for having an opinion that challenges that of a dating guru. Mocked for asking questions by bullies: "experienced" pick up artists who once also asked the same stuff back when they still didn't know jack sh*t…
And the list of BS that's going inside the seduction community goes on and on… and on.
Hell, let's take a closer look, shall we? Here we go…
This Is The Future Of The Seduction Community…
Are you ready to go back to the future without the lame flying car or professor? Then you'd better buckle up, caus' here we go dude! The future of the seduction community brings…
More Wannabe Pick Up Artists That Go From Virgin To "Dating Guru"…
People like Mehow are NOT "dating gurus".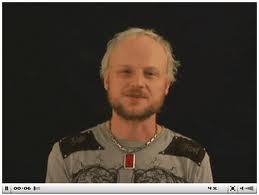 Why?
Because no one can realistically claim to be a dating guru after trying some techniques for meeting women, succeeding, and losing their virginity because of it. Like Mehow tries to do. The proof is out there. Just Google it.
If that were true, then the seduction community would contain hundreds of millions of dating "gurus" who give dating advice as soon as they pop their cherry.
Then, an army of virgin gurus will try to sue everyone who calls them out for being fake. Why shouldn't they? I mean, Mehow does it too! Right? Right!?
But hiring a lawyer doesn't make being a lying motherf*cker (who scams people out of their money by claiming to be an authority) go away. Oh no, Sir.
Because you can bet your ass that I'll be around. Watching. Waiting. Preying on the losers that scam, lie, or show their bad intentions in any other way. Bring it on punks!
And More Feminine Instructors In The Seduction Community…
There are too many pick up artists these days who become an instructor for dating guru XYZ because they themselves don't have the balls to go at it alone. To make a name for themselves all on their own. Hence: feminine instructors.
First off, I wonder how the ever growing number of seduction community dudes who become instructors because they're too pussy to become a guru can teach you ANYTHING about confidence.
After all, aren't they the insecure little super wussies who don't even dare to do stuff on their own? Man, that's worse than woman A asking woman B to join her on a bathroom visit "because she doesn't want to go alone!"
Secondly, the conniving fucks usually end up betraying the guru they became the bitch of anyways, because after a few years? They suddenly decide they do have what it takes.
Hahaha! You make me laugh.
Guilty: Mehow, Sinn, ANYONE who used to work for Mystery, uhm… who did I forget?
Look dude, I'm not saying I'm perfect myself. I make mistakes from time to time, but you won't see ME whoring myself to someone inside the seduction community because I lack a hairy sack + contents down there.
You won't see ME trying to be the lapdog of the Dating Doctors because I happen to live in the Netherlands… while many people did fall for it and became their dirty little skanks (Titan Seduction, the Dutch Attraction forums, and many more).
More Dating Gurus Pushing "On Paper" Products
With dating gurus inside the seduction community who promote "on paper" products, I mean the guys who try to make you believe pheromones are good (Ross Jeffries, Thundercat, etc.).
Guys that promote wearing ridiculous looking hats and rings and what not because "chicks dig it". Meanwhile, women who see that have serious doubts about whether a guy's homosexual or not.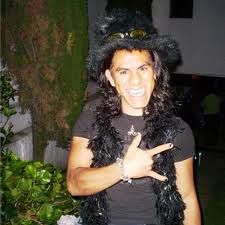 And even if "peacocking" does work, let me tell you drag queen fuckos something new: self-esteem is the esteem you have of your motherf-ing self. Not the esteem of your hat. Or ring. Or gay-ish Goth clothing. You dumb asses!
Last but not least: the guys that claim their new "Super Awesome Ultimate Guide To Mega Awesome Approaching" which contains "the awesomest awesomeness about meeting women you'll ever discover".
I expect to see a lot more of that in the seduction community:
Dating gurus with dollar signs in their eyes who use their filthy hands to puke out another email to their newsletter subscribers that tries to scam them into giving money for a useless piece of crap, also known as their new product that contains fancy sounding theories that have never been proven. Ever.
But The Seduction Community COULD Get Worse…
I hate to break it to you dude, but what you just learned about the pick up community is just for starters! Introducing: the main course. The future will also bring…
More Pick Up Artists With A Reality Problem
It sickens me to hear guy after guy after guy tell me he wants to be a dating guru… and then he calls me a few days/weeks later to ask me how to respond to what his new girlfriend just said.
It sickens me to hear that random loser A is trying to coach other people inside the seduction community now, because he went to The Real Man Conference or the Under 21 Convention once.
They'll never last, simply because of the thousands of people I've talked to and/or coached?
I can count the number of seduction community people I've met that are truly persistent on two fingers: me and … and the rest of them simply don't have the heart for it. They'll start making stuff up when tough questions pop up.
Why?
Let's answer that question with a metaphor. Here it is: winning 1 contest in your career doesn't make you get the Olympic medal, champ.
Meeting 1 woman successfully, or even 20, doesn't make you a guru. It doesn't give you the right to tell other dudes what to do. And saying you're a guru now doesn't make you famous or rich or anything else. Don't be so naïve. It only makes you a guy with an ego problem.
More Tricks Doesn't Mean More Hits, Seduction Community
It's incredibly amusing for me to see how insanely pathetic some wannabes in this seduction community are.
You see, they got this idea into their head that they should be different from the competition. They should be "unique", so what do they do? Invent a gimmick and think that's being truly different from the competition.
That's like Pepsi trying to beat Coca Cola with a silly ass clown with a drinking problem:
Funny! But in a very wrong way. You know which seduction community sucker I'm talking about,? It's Kezia Noble. Can't remember who she works for, but he sucks too.
A cute face doesn't make you a dating guru, honey. Perhaps to the guys who never had sex or to those who have spider webs hanging from their schlongs because of inactivity.
But to me? You're just a cheap marketing trick, silly girl. You're the BP that hires a chick with big tits to boost public opinion by revealing a nipple or two every now and then:
A worthless marketing stunt that is doomed to fail.
I mean, what's next man? A midget (hired by Bad Boy or whatever) that attracts attention, because he's a midget who claims to be a bad ass with women?
Or a donkey with supposedly amazing clit licking skills that is promoted by Real Social Dynamics as "THE" guru of how to please your girlfriend in bed?
Thank You Seduction Community!
No, really! Thank you seduction community. Now it makes perfect sense to me why guys who asked for your advice before and now ask me for some insights are so paranoid because:
- They've been ruined with theories instead of advice that works in real life
- They've been scammed out of their money, realized it, and never got their money back
- They've been bombarded with one marketing stunts after another, instead of stuff that works
That's why I'm writing this blog post as we speak: to stand up for the average guy that got mocked or played around with by a seduction community that cares too much about money, ego's, and terminology… and too little about actually helping men succeed.
What happened? It used to be different!
Having said that, I want to give special thanks here to sites like puahate.com and the pua hater site Ross Jeffries started.
Do you guys really have nothing better to do than to bash on each other, on dating gurus like me and others who ARE doing a good job, and on the world as a whole?
Let me guess. What follows is an accurate description of you: 16 (or 60) years old, still a virgin, and with braces, a face full of pimples, and a life that can be summed up as…
"I'm playing World of Warcraft right now! Jeejh!"
You ruin it for guys who are genuinely looking for help and who want to find the best site or guy to ask for dating advice. Get a fucking life haters.
There are some good people in the seduction community, but they're slowly but surely replaced by virgin gurus, big titted marketing stunts, and other evils of pick up.
I say: it's time for us good people to take out the trash! Who's with me!?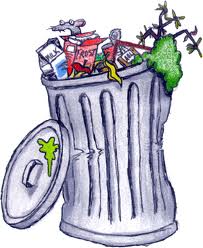 And to all those who feel offended by this blog post: what are you going to do about it?
I dare you to comment or blog about me. No wait! Aforementioned action requires balls, which you do not have.
To all the rest: I hope this blog post opened your eyes about what's really going on inside the seduction community. And you can bet your ass that I'm far from done when it comes to exposing the deception AND the "Decepticons" (the liars). I'm just getting started…
To More Dating Success,
Carlos Xuma
Win With Women
P.S. Want more free tips about what I've talked about today? About improving your confidence, approaching women, creating attraction, and more? Make sure you get your secrets, ebooks, and email updates by signing up for my newsletter below NOW. Remember, it only takes 60 seconds to learn more about meeting and dating women, so do it. Sign up below.
Free Audiobook MP3 Download!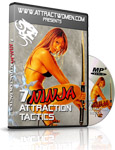 7 Ninja Attraction Tactics
- How To Attract Women With Stealth Strategies
Sneak past her defenses and get the girl - with no resistance or rejection.
Just enter your email below

and get your 7 Ninja Attraction Tactics Audiobook MP3...



To More Dating Success,

Carlos Xuma
Win With Women