"Get More Love From Women
In 2011 Than Hugh Hefner, Without Much Effort..."


Why Dating WILL Be Different For You In 2011, If You Follow The Advice You're About To Get...


Prepare To Be BLOWN AWAY By Honest, Straightforward Advice About What It REALLY Takes To Become Successful With Women & Dating. No. It's Not Approaching Women. No, It's Not Playfully Teasing Them Or Being Nice Either!


Let me guess: last year you had a ton of new year's resolutions about all the stuff you were planning on doing in 2010, but almost none of it actually got done. Am I right?

When the end of the year is near, you're confronted by all the things you didn't do. This holds true for dating more than for ANY other area
of life: it can really suck balls to realize you could have done more
with women, wouldn't you agree?

If you agree that you could have done better with women in 2010, then let me ask you a couple of questions to get the facts right …

- Do you feel bummed out because you could have approached more women, gotten more phone numbers, and gone on more dates than
you did this year?

- Does this feel like crap: seeing a beautiful woman walk towards you, she then makes eye contact, her eyes twinkle and she looks like she fantasizes about what it would be like if you two dated and had sex, and the only thing you do… is keep on walking? Does that suck?

- And are you still a bit uncomfortable around good-looking women while you DON'T want to be? Does the word "NO" from a hot chick
still feel like a razor sharp sword is rammed into your heart and
twisted around a whole bunch of times just to torture you?

- Hell, are you still afraid today of what a hot woman will think of you
when you try to approach her with an obvious sexual interest in her?
Afraid she'll shake her head to say "rejected!" before you ever talked?

- Did you finally end up in a relationship in 2010 or are you still in one, but do you feel like you can't control where your relationship is going? Feel like you can't TAKE control of your relationship and that you're a desperate and weak little sissy who listens to his girlfriend too much? Do you want to become the dominant one in your relationship again?


If you answered a big fat YES to some of the questions? Then I think THIS is the right time for you. I think...
It's About God Damn Time
That THIS Year You'll Say:



"No! This year I won't let a hot chick stare my confidence right out of me during yet another awkward silence. I don't want that anymore."

Isn't it about time that you started saying:

"No! I will NOT let a woman bitchslap my self-esteem out of me
when I try to tease her but offend her, which ends with her hand smacking on my cheek. This year I will learn why there's more to meeting women than teasing them or using cocky and funny lines."

Isn't it about time that you said:


"Let New Year's Eve 2011 fuck me up,
just like it will do this year
because of all the regrets?

HELL NO!

Next year I'll get what I want from women. Because 2011's when I make things happen."

Let's face it: in 2011, things need to change. You need to...




Make New Year's Resolutions
For Dating That Do Come True



No matter how disappointing your results with women were in 2010, I think I've found a pretty awesome way to help you make new year's resolutions for dating that come true. Why? You wanna know why?

Because Sunday the 2nd Of January, I wanna help you make things happen. I'll help make things happen in your life during a 3 hour teleseminar at 8 PM Amsterdam time (GMT +1 Time Zone)

And I know for sure that Sunday's teleseminar gives you new year's resolutions that can easily come true, within a matter of days. Why?

Because my Sunday teleseminar tells you…
Why toxic beliefs will make you feel insecure & fail with women… and why you need functional, empirical, and logical disputes,
pre-decisions, and 3 other tactics to improve your confidence. Why? Because they're the quickest ways to do it within days!
Why success is nothing more than a habit, but why this is
exactly the reason it's so hard to get results with women.
Ready to discover why it's so hard to get & keep women? Hint:
It has NOTHING to do with your fears, insecurities, and so on.
How to think from a lady 's perspective, because women see rejecting a guy in a completely different way than you'd think…
and it's the same thing when giving their phone number to you, coming inside with you during a date, and so on. When you
know how women think, dating will be a piece of cake because you're always one step ahead of them! To women, it will really
seem like your God's gift to women everywhere. For real.
Before you can make someone else like you, you need to
like yourself first. But... you don't love yourself in more ways
than you'd imagine. Let's help you start to like yourself
so you can transform into a super confident man, shall we?
Relationship management 2.0: why the Hollywood-inspired scumbags who try to convince you that a relationship is about giving, romance, communication and bla bla are WRONG. And, simply, the right way to think about your relationships.

Why pick up artists and dating gurus who would rather avoid relationships than actually be in them are WRONG. Learn why "routines" will kill your girlfriend's interest in you and 1 thing,
such a simple thing, that keeps her addicted to you 24/7
How to be persistent to the point of where dating success
is a given. Hint: it has to do with answering questions like:
"How can you beat someone who never quits?" and "Are you
a product of your own environment, or is your environment
a product of you?" Truly inspiring stuff when you start using it
Why long term success in the dating game is NOT a result of approaching women, and the three magic words that let you consistently win with women. No, the 3 magic words are not
"I love you". Prepare to learn a systematic way you can use to have women offer you dates, instead of you having to ask them
How to create a social circle made up of ONLY hot chicks that
want to be your girlfriend, fuck buddy... OR... that want to introduce you to their hot, desperate, and very dateable friends!
The seven symptoms of dating doom that will be the end of
your dating success & that even dating gurus such as myself
have suffered from. All of these 7 problems are caused by
your mindset. They mindfuck you in so damn many evil ways
and they mindfuck so many people at once, that knowing
how to beat them is to your success with women what
meeting God is to a Christian. Totally, absolutely awesome.
Hey, I'm not hyping stuff. I'm dead serious. If all you learn from
the teleseminar are the 7 symptoms of doom & how to beat them?

Then I consider my mission to be accomplished.

But…


You NEED to hear about these topics, because the things you're about to learn will change your dating success forever. They will mean the difference between:

Lying in your bed home alone in the weekends, falling asleep while feeling bad about the conversations with hot chicks you screw up…

And…

Feeling like Playboy owner Hugh Hefner on his birthday. Like someone who's about to grab a sexy piece of ass to screw her brains out, and who gets a different sexy piece of ass … every single damn week!

Can life get any awesome-er than that?

So, are you to walk a thousand miles in my shoes just to see...

Want to see what it's like to be me? Are you ready for the journey? Destination: Your Success Station. All aboard people! All aboard!




Why You Need To Get On Board The Teleseminar Train Today...



Look, I like to experiment with new ways to help regular guys like you to meet and date women. Because this will be yet another experiment
of a mad scientist called me, there really is no way in hell that I can guarantee you that I will do this more often. I just can't do that.



I probably won't do this again and
give this advice again. Ever.


It's very likely that you won't get another chance to get my advice for such a BARGAIN price as I'm about to offer you. You'll be surprised...

Plus, I have to be honest here: the best software I found to do teleseminars with only allows me to help 96 guys at one time.

That means there are 96 seats available for this teleseminar train. No more, no less. You'd better get your freaking seat before someone else does. It's finders, keepers here dude! Get yours.




100% Money Back Guarantee... Lasts Your Whole Freaking Life



If you are EVER unhappy with the results the teleseminar of January 2nd has gotten you? You get 100% of your money back thanks to my big lifetime guarantee. No questions asked. No delays. No hassle!

Don't worry. I won't hate your guts if you ask me to refund your money.

I'll do what you ask and give you every cent of your hard earned cash back, because I want to be 100% sure that your time was worth it.

I am confident that I can help you meet and date more women… and to keep your relationship interesting for them, caus' it's what
I've been doing really well for 600+ guys during the last 2 years.

I've helped 600+ guys approach 10,854 women, get 2,713 phone numbers, and go on 904 dates. If not more that that. I've lost count.

So, I kind of know what I'm talking about. Wouldn't you agree?

But like I said before: there are only 96 seats available for this event
so you NEED to get your seat today. Other guys who need advice
just as bad as you do will STEAL yourseat away from you if you wait
any longer with reserving that seat of yours. So why wait dude?

Get that seat.

This is a great deal we're talking about, so there's no reason not to.



Why is this such a great deal? Because your teleseminar seat costs only $10!


That's about 1/100th of what other dating gurus will charge you for
their advice. Hell, most dating gurus charge you hundreds of bucks.

But I won't. Never.




You're Only Seconds Away From Feeling Just Like Playboy Owner
Hugh Hefner Does On Birthdays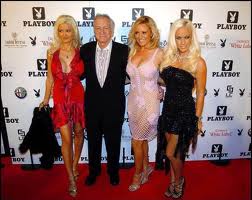 Note: It's When Hot Chicks BEG Him For Sex



Are you ready to feel like Hugh Hefner on his birthday? Then get your teleseminar seat now, because it will only cost you a low low $10:


And remember: if you're not satisfied after the teleseminar is all said and done? You get 100% of your money back. Go get that seat already!

And hey, in case you're wondering…



When You Will Have The Chance
To Feel Like Hefner On

Birthdays:


Let me tell you. Sunday January 2, 2011 at 8 PM Amsterdam time
(GMT +1 Time Zone) you'll make your new year's resolutions for dating happen thanks to my 3 hour long teleseminar. Want to know more?



Here's a time table to see what time it starts where you live:



- Los Angeles, US: 11 AM = 11:00 on a 24 hour clock
- Houston, US: 1 PM = 13:00 on a 24 hour clock
- New York, US: 2 PM = 14:00 on a 24 hour clock
- London, UK: 7 PM = 19:00 on a 24 hour clock
- Amsterdam, Holland: 8 PM = 20:00 on a 24 hour clock
- Moscow, Russia: 10 PM = 22:00 on a 24 hour clock
- Sydney, Australia: 6 AM on Monday the 3rd of January



And now you know the time the teleseminar starts? There's one more thing you will need to know about
how to get more success with women,so keep reading...





What's A Teleseminar Anyway?

The name may sound fancy, but a teleseminar is so easy to join
and a lot of fun to be a part of. It's because all you have to do is:

- Call a phone number I give you right before the teleseminar starts
- Enter an access code on your phone to enter the "conference room"
- And start enjoying my advice together with 95 other regular guys!

That's all there is to it: it's a phone conversation that 96 guys
are a part of. You need an access code to join it, but don't worry…

Because you will see the phone number and access code you will need
to join the teleseminar on the page you see after you get your seat.

So, are you ready to learn about those 7 symptoms of dating doom I mentioned before, about why approaching women won't give you long term success, about how to always be one step ahead of women?

Just imagine all the benefits of what you will learn man. Imagine what knowing how to get the results with women you want will feel like...


Just Imagine What Happened
If Your New Year's Resolutions For Dating Would Come True...



Just imagine what it would be like if you would make your new year's resolutions for dating come true in 2011. You'll probably feel like Playboy owner Hugh Hefner always feels like on his birthday:

There you are. You wake up in your bed with no clue how you actually managed to get home, and you're so fucking hungry. So you walk into the kitchen to have yourself some breakfast, but the cold floor makes you almost run back to your room to grab some freaking socks. So cold!

And as you walk back into your room? That's when you finally smell it.

You smell the smell of the hot sex of the night before. That made you hungry! Then you remove your bed covers and find two hot ladies sleeping in your bed. You grin from ear to ear and make note to self about how you're the king of awesome. You did it again! You rule!

You then wake up the ladies and tell them to make some breakfast
for you and say that if they're sweet, you may be willing to give them another threesome. Without any hesitation, they make your breakfast.



Almost every weekend… two random chicks make your breakfast… and then they will almost BEG YOU for a threesome afterwards. This could be YOUR weekend pretty soon...


Hell, you'll have a hard time keeping up with all the women you meet because you're too busy with dating to plan yet another date. You have to say "NO" to women because you also need to relax sometimes in between all the sex, drugs, and rock and roll. Or hiphop, whatever!

That's what it's like to be Hugh Hefner on his birthday.

Are you a potential Hugh Hefner? Then get your seat on my special teleseminar for only $10 by clicking the "Get It Now" button below:



Hey, I'm not saying that I can guarantee that you'll bethe next Hugh Hefner, but what if you get only half of the results every weekend?

That still means a new and hot, random chick in your bed every week!

And even if you only get 1/4th of the results of a Hugh Hefner,
you'll still be getting laid once every two weeks by a smoking hot
yet random chick. Do you see now why there's no way you can lose
with this deal that only cost you 10 freaking US American dollars?

Get that teleseminar seat immediately by clicking the "Get Now" button below, unless you think dating AT LEAST 1 new woman a week sucks...

Order that seat below now for a mere $10! Click that button.



To More Dating Success,





Dennis Miedema
Win With Women

P.S. Do you want to discover the truth about the dating game,
the kind of stuff that no dating guru wants to talk about with you because you won't EVER need his coaching again after hearing it?
Then you're in luck! You areabout to discover everything that will
stand in your way on your road to succeeding with women…
and everything you can do to crush these obstacles with one hand
while picking your nose with the other hand. Who doesn't want that?

That's how easy meeting and dating women will become after you
hear what I have to say during my $10 teleseminar on January 2nd
at 8 PM Amsterdam time (GMT +1 Timezone). Don't hesitate dude,
and get your seat today, because there are only 96 seats and you DON'T want some punk to steal your seat away from you... do you?



If you have any questions about the $10 teleseminar or payment methods we offer you, just email: [email protected]

If you have any technical problems with my website or your order, just send an email to [email protected] and I'll help
---
We take your privacy seriously. You can read our entire privacy policy here. Copyright © 2010-2011. Win-With-Women.com. All rights reserved. "Win With Women" is a trademark. By entering, you agree to terms and conditions found here. Please read our FTC disclosure here. By entering your email address you are also requesting and agreeing to subscribe to our free dating tips email newsletter. You must be 18 or older to enter.
If you need to contact support, please send your questions to: [email protected]
---
Read What Others
Have To Say...
"Thank you for December coaching Dennis.
I believe 2011 will be good year, because Kim (my girlfriend) is interested in me again. I thought I would lose her. Thank you. You really helped me. Sorry for Bad English!"

-- Sang, Thailand
---
"I got your Simple Inner Game System ebook and your program about online dating and they taught me so much. Before I got your advice I felt down and out because almost my entire year consisted of being rejected.

But now I'm feel confident and I'm taking action again. I got a woman who I thought would never ever give me her digits to go on a date with me in 2 days thanks to you! I hope to beat you at meeting women some day Dennis haha. You're the master pimp."

-- Robert, United States
---
"It is unbelievable what you have done for me the last 8 months Dennis. In April I was still a virgin and now I have a one night stand at least one time every two weeks. I can't believe it, but somehow it is real. It feels great!

And I've come to understand that I'm not the only one you did it for with your coaching. You are a hero, because you make women easy to understand again!"

-- Gustav, Romania
---
"You are the craziest, funniest, yet most inspiring fellow I have ever met in my life! Your persistence in life and in dating has inspired me to do many things I thought I could never do, like starting a business."

-- Richard, United Kingdom
---
"I don't know what I need to do to get you to come to France, but I think you understand when I say that I want to live with you for a couple weeks so you can teach me more.

You are the one dating guru that tells the truth about pick up artists, women, why money and power never matters and I could go on. What I admire is that you're still a normal guy with a great sense of humor, even after you helped me meet 9 women this month with your coaching. I thought you would be arrogant. Non. You're great person to talk to. Thank you!"

-- Jean, France
---
"I have known you personally for years but never realized you were a dating guru. I won't forget that time when you said: "You can't meet women online? Well let me try some stuff for you."

Then I logged in on Facebook the next day and I had 26 private messages waiting for me. You are the real life Barney Stinson wahaha. Let's watch more How I Met Your Mother soon bro! It's going to be legendary!"

-- Mark, the Netherlands
---
"I always managed to talk to women but getting their number was hell to me. You told me to use one simple thing and here we are
3 months later. That one "small" thing got me
at least 5 new phone numbers a week man! You're the Einstein of dating in my book,
so please invent more stuff. Lol!"

-- TJ, United States
---
"So while on the subject of your coaching: my, oh my, the psychologist in me had a field day with your material! So fascinating, the little tips like avoiding the yes/no questions, and the debunking of the 3 day rule/myth. So true! The ebook about calling and texting btw is absolutely PACKED with advice and tips that the reader can start using TODAY!

I really enjoyed reading your book. It was like reading this secret manual with secret strategies for guys, and from a woman's point of view, I agreed with a lot you said about women and how they think. "

-- Claudia, Argentina
---
"Dog, remember the first time we talked over the phone? You agreed to help this poor black guy get his act together and damn you certainly did!

I went on a date maybe once a month before you started coaching me, and wanted to try something different. One of my homies is really into the whole pick up artist thing and recommended you so I thought what the hell right?And now I go on a date once a week or more. Now that's pimpin' my man. You're my dog! You should come visit LA some day."

-- Curtis, United States
---
"Although my family is pretty big over here and I don't have to worry about money..I did worry. My confidence was so low because my dad did everything for me. I never had to do stuff myself but thanks to you amigo I have gained the confidence to handle my own business. Thanks to you I have the confidence to approach women when I'm alone. Gracias Dennis!"

-- Luis, Panama
---
"You should be proud of yourself. I know your story and know that not too many years ago you were homeless. Look at you now. You did the same for me and my social circle. You improved it way more than I'd hoped for.

I used to have only guy friends, but now I have a hard time doing anything but being around women. Couple of them want me to meet their friends all the time because I let them meet my friends. Thanks for that technique Dennis. Talk to you soon. I want more coaching so give me give me hahahh"

-- Emil, the Netherlands
---
"What you have to say about mindsets is stuff any bloke needs to hear. You made me realize that meeting women is a mindgame and that winning the mindgame is actually quite easy when you practice enough. Your coaching has meant a lot to me mate because I don't feel afraid of my glasses anymore.
This nerd is finally dating!"

-- Matthew, United Kingdom
---
"Dennis I heard you were planning on doing a teleseminar so I wanted to show you some quick love bro. Remember me? It's your old forum buddy M4trix! Man we kicked ass in 2008 by showing pick up artists how dating is really done didn't we?

I'm still with Angela to this very day so it's only fair that I salute you for giving me that one tip that got me a date with her. Remember the thing with the green purse? Lmao! She still loves it when I talk about it.

I won't be there for the teleseminar because I'll be with my family in Wisconsin but please please record it for me. Wanna hear every minute of what your crazy ass has to say!"

-- Will a.k.a. M4trix, United States
---
"You're the only one in Holland giving dating advice that is worth listening to. Your blog post about how to text a girl you like got me a date with a female friend from high school who I really liked at the time. I was too scared to ask her out back then but now I did with a little help from you. Keep up the good work! I will be listening to your teleseminar for sure."

-- Jos, the Netherlands
---
"Whenever I need to look up stuff for work I check Google, but whenever I need to know stuff about dating? I check your site Dennis. The Win With Women blog is the only one out there that really teaches a man something about women. Other blogs and sites just give general information that even I can come up with. Me, the IT guy of an unimportant company!

And Dennis, thanks to you half the ladies in my company flirt with me and best of all: the hottest woman in the company (a Japanese babe) is now chasing me around asking when we're going out for drinks hahaha! You rule!"

-- Brian, United States
---
"Wow man I had so many issues when I first contacted you, like an ex-girlfriend who still got to me even though she cheated on me, but you helped me man. You promised to stay as many hours as it would take you to improve my inner game and you did Dennis.

With your help I got rid of my bad limiting beliefs and of all my shit. One month after your coaching began I had my first date in years. Another month later I had a girlfriend. It was only for 3 weeks but you did make me realize that everything I dream of is possible make an effort to improve myself. I always quote you when I meet a temporary setback: How can you beat someone who never quits? I am so joing your teleseminar! "

-- Marshal, United States
---
"Dennis thank you so much for existing! I used to suck at talking to women and to people in general. It was a bad case of social anxiety and it crippled my chances of ever meeting and dating women. It frustrated me so much until you came along and showed me exactly what to do, one step at a time.

The results speak for themselves: I went from 0 female friends (and 0 friends in general) to 22 in two months, and I've gone on 3 dates. Before I stumbled upon your website I had never even kissed a girl Dennis! Thnx again"

-- Romero, Portugal
---
"I don't even know when you're going to do that teleseminar yet but I don't care because Ill be there. I wish honest men all the best and you were honest with me. I got your Online Mentorship Program, you correctly pointed at that it's not for me, gave me my money back and told me where I could find the tips I was looking for. Now that's honesty!

Looking forward to your relationship tips now that I have a girlfriend. Auf wiedersehen!"

-- Joshua, Germany
---
"Dennis thank you for the coaching sessions we did during the last 1,5 years. Thanks to you I met that art loving girl I was looking for so long. It took a lot of dates but you got me through it. No dating guru does so much for his students as you do! "

-- Maarten, Belgium
---
"Did I really get 27 phone numbers and multiple one night stands during my week long vacation in Spain? Dennis even I'm still in shock after seeing how well your tips worked. Thanks for the best vacation I've had so far! It's all because of your coaching,
so sure I'll join the teleseminar!"

-- Jasper, the Netherlands
---
"Dennis, what can I say? I've been around in the seduction community and have listened to lots of pick up artists and gurus about what to do around women, but you're unique.

There's no one else that tells it like it is like you do, who explains everything in an easy to understand way, and who always wants to be available for his students to answer questions. You invest so much time & energy in helping people that I admire you. I admire you for personal reasons as well: your
"new year's tips" got me a date with a twin!"

-- Samuel, United States
---