This is the right time for me to give the word to 8Mod, someone who
I've been having VERY interesting conversations with. You see, he's my first student that did a fuck close…in other words: who slept with someone thanks to my advice! Next to being one of the STARS on my forums (and more if he keeps it up), he wanted to write a Field Report of his latest adventures for you all. So, here it is…the very FIRST 8Mod Column!
Was out Last friday night with a few friends having a fun night and so
we decided to venture to our local discobar… Its fairly small but
good crowd-kinda place where everyone knows everyone but good for a
few late beers, lol.
We arrived about 12.30 and made my way to the smoking area, started up some conversation with a two set about different brands of cigarettes and started busting on them or selecting a cheaper brand!!!
ME: Hey can I get a light please?
THEM: Ya no problem…
ME: Thanks,(TURNING AWAY AND TURNING BACK) Hey theres a weird smell of whatever your smoking,lol
HB7 (HB is slang for Hot Babe, 7 stands for the rating from 1-10 hehe): Ha ha
HB7.5: Oh my god(and starts playfighting with her friend), HB7 got me
these in the shop by accident, I dont usually smoke them, they have a
weird name…
ME: And I bet theyre cheap
HB7.5: Nooooooo!!!!!
HB7: Yeeeeeessss!!!!lol
Me: oh youre such a Cheapskate!!!!! (Play punching her)
She: (gets all embarassed and starts giving out to her friend again…)
Me: Hey its ok I wont judge you, your secrets safe with me,lol
HB7.5 (Throws away her cigarette): Theyre's a funny taste in my mouth
ME: (With my best sex eyes:)) Hmmm… sounds like YOUR having a Good
night so????
HB7: hahhahahahhahhahahhah
HB7.5 oh my god nooooooo….. i didnt mean…. oh ***** ****** , Taste off THE CIGARETTES!!!!!
me: OF course… THE CIGARETTES LOL
we talk for a few more minutes I start alot of kino and do "The Rings
Routine" for them and they are amazed and confused and want me to
teach them it!!!
I tell them I gotta go but Ill see them inside, we exchange facebook
addresses….
As Im walking in I meet with HB8 who "I know but dont know"… We talk
for a few minutes but musics loud and I genuinly need to get back to
my friends, I tell her ill talk later….
The night goes on like this for a while… talking with HB7.5 HB7
and HB8, The bar finishes and I walk outside and I meet HB8 and her
friends(HB6 HB7) and we all start talking but her friends go for
something to eat so we are left chatting, Its my first time talking to
her on her own and shes pretty cool girl, she has alot of issues going
on though.
After a few minutes I use my failsafe line…."I get the feeling youve
been hurt in your life???"…
She responds with a few stories about trust and turns out she has a
boyfriend, and she says how nobody knows her really and everyone
thinks shes a bitch and no one knows what shes really like…. Ding
Ding…. I tell her about THE CUBE and she is excited but sceptical…
I begin with picture a cube etc…. next thing some guy tries to ALPHA
me… He says something to HB8 and I just ignore them… she tells me
whats next, I ask her the next question… He again tries to break
into my convo, I ignore him again and repeat the question to her.. she
turns and tells the guy "WILL YOU GO AWAY IM TRYING TO CONCENTRATE!!!"
He leaves….
I explain her CUBE to her… Her jaw drops to the ground… She is
Lost for words… She stutters something… She wants me to teach
her…. I tell her I will… sometime!!!!
Her friends come back and shes like OMG You gotta do this thing and
wants me to do it again, I tell her I wont and her friends start going
on about a small party at their house and HB8 tells me I should
come…I ask…"IS THERE VODKA" she says YA so I agree to go!!! I tell
her I gotta see what myfriends are doing… She asks for my number and
gives me hers so she can call me when theyre going….
I go talk with my friends for a bit… My phone rings…. HB8 tells me
meet her aand we walk to the house with her friends. HB7(friend)
starts to chat me up and HB8 is telllig me HB7 really likes me and
wants to take advantage of me… I pass it off and can tell HB8 is
getting jealous so I start to flirt back with HB7 and HB8 starts ALOT
of KINO!!!!!
***NOTE*** And if you want to gain access to a secret vault of highly valuable attraction intelligence, to a library full of game..then "open up the books" for yourself with the monthly 2.0 e-zine
Onward…
We get to the house and HB8 tells me theres no vodka but she says shel
give me two cans of her beer… So I give her a cigarette in return
and we talk for a while and HB7 is still flirting but getting very
drunk so she goes to bed and Im in the living room alone with HB8…
She still going on about the CUBE and how I know everything about her
and Why wont I teach her,lol…
She turns on tv and sits on the sofa, I relax on the chair I was in
all along but she says sit on the sofa with her as the volume has to
stay low or well wake people… I sit with her and tell her change the
channel,so I steal the remote off her and she playfights with me, and
then rubs my leg!!!!! OK… KISS CLOSE!!!! We make out for a few
minutes and she starts ripping my belt…. and goes down givin me
head… I compliment her technique(Shes definatly an A-minus on my
scale:)) I take her clothes off and do her there on the sofa…
changing positions and getting pretty crazy!!!!
She wants to give me more HEAD!!!!
So I allow her- She is pretty talented lol
8Mod
P.S. Want more free tips about what I've talked about today? About improving your confidence, approaching women, creating attraction, and more? Make sure you get your secrets, ebooks, and email updates by signing up for my newsletter below NOW. Remember, it only takes 60 seconds to learn more about meeting and dating women, so do it. Sign up below.
Free Audiobook MP3 Download!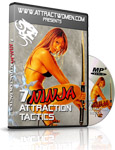 7 Ninja Attraction Tactics
- How To Attract Women With Stealth Strategies
Sneak past her defenses and get the girl - with no resistance or rejection.
Just enter your email below

and get your 7 Ninja Attraction Tactics Audiobook MP3...



To More Dating Success,

Carlos Xuma
Win With Women