With the introduction of dating apps like WhatsApp and Tinder, the act of actually having to talk to someone has become less necessary. There are, however, times when guys have the opportunity to approach a girl, but they do not.

They can't really be blamed for this because it can be truly terrifying to approach an attractive girl. There is always the possibility of rejection…

And there isn't a single person on this planet who actively seeks it out.

While this fear can be completely understandable, it does mean that guys miss out on countless opportunities.

Never underestimate the value of new interactions

Forget about anything romantic – when you don't go up to that girl at the bar , you are missing the opportunity to meet someone new. New people offer up new experiences, new insights, new stories and generally broaden one's outlook on life.

These interactions are invaluable, and they should not be passed up simply out of fear. This is obviously easier said than done, and it is at this point where it would be useful to discuss how to actually go about starting a conversation with this fabled girl.

Saying that you only have one chance …

Posted in

Uncategorized Comments Off

on Starting a conversation with a girl
Is getting women mission impossible for you? It doesn't have to be thanks to secrets about attraction and how to get women most men will never know…
But before I go ahead and reveal my secrets about getting women, I want to ask you this: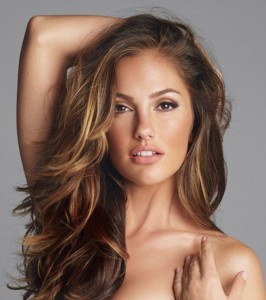 Don't you just hate it when you see a confident guy getting women left and right in some random club after talking to them for only a few minutes?
And do you find it hard to get women yourself because you're insecure for various reasons, too shy… and/or because you think you're not worthy or out of a hot woman's league anyways?
Tell me: do you want to be that guy in that random club for a change? Do you want to know how to go from one date every few months (or every year)… to one date a week or better?
If so, then I welcome you to the Win With Women blog.
This is the place where you learn how getting women is done from A to Z.
Most Popular Blog Posts About Getting Women
Below you'll find the top 10 of most popular blog posts about getting women.
Click on any blog post about how to get women that interests you to find out more…
On a side note: you can discover more about getting women and transform yourself from mud into stud by clicking on one of the topics of your interest on the right side of the screen. You can also keep reading to find out more about dating…
New Blog Posts About Getting Women
Looking for the latest and greatest Win With Women blogs about how to get women?
Then keep reading below to check out the new blog posts…
Want to check out other recent blog posts about getting women? Then click the link below:
Show me other recent blog posts
Want To Get Women With More Free Tips?
If you want to get more women without much effort, then gain instant access to more free advice by signing up for the Inner Game Insider.
Inside, you'll discover many secrets about how to get women most men will never know…
Getting Women: Learn How It's Done
Whether you know absolutely nothing about what women want in a man, let alone how getting women is done, or already know a thing or two about how to get women…
Below you'll find a short list of "resource pages," which are pages that link to the vast majority of blog posts we've ever written about a certain topic:
– How to text a girl
– Write a profile for dating
Upcoming pages on specific areas of getting women include: a page on how to call women, one on how to get with a girl (including everything from approaching to attracting to dating), and one on how to talk to women online.
Going through only one resource page can already mean DOUBLING your dating success, yes, even if your dry spell has been lasting months or even years by now…
And if you want to gain access to more awesome and FREE tips about other aspects of getting women, click on ANY topic on the right side of your screen for more information!
Frequently Asked Questions About Getting Women
Not sure where you should start with learning how getting women is done? Then check out some of the most frequently asked questions about a certain area of dating:
Just click on any of the above mentioned areas of dating to go to a page with the most common questions men have about how to get women and, of course, answers to all of them.
New Here? Or New To Learning How To Get Women?
In case you're asking yourself: "who the hell is this guy trying to tell me how I should start getting women and what in the world is the Win With Women blog?"
Then I highly recommend you check out our New Here page where you can find out more about me (Carlos Xuma) and Win With Women before you take any advice from us.
Hey, I understand. I'm always sceptical when people try to tell me what to do, so be sure to check it out that page for a "formal introduction" of what makes us so freaking special.
And let me warn you in advance: no, this is not where you'll find tricks, magic, canned pick up lines or other trickery to "lure" women into bed by being completely dishonest.
And this is not where you learn a method, some sort of set of instruments for getting women based on math, hypnosis or other crap. The only method to our madness is psychology.
I'll show you who you are, what the dating game is all about, and how you can start to get women as fast as humanly possible whether you want "Miss Right" or "Miss Right Now"…
And all without hurting women's feelings. Isn't that what you came here for?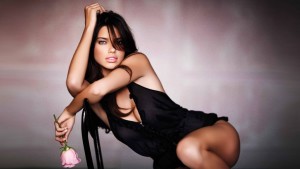 Read THIS Before You Get Another Tip For Getting Women
The goal behind my site with tips for getting women has and always will be to give regular guys like you and me real advice, so let me be real with you here…
And when I say let me be real with you about how to get women, I mean I want to address some of the BS dating coaches and so called "pick up artists" try to make you believe:
– There is no such thing as "THE" technique or character trait that all women respond to equally well, because all women are not made equal. Playful teasing is a lot less effective when used around real insecure women for example. Being unpredictable like bad boys are doesn't work as well when used on women with neurotic tendencies (and there are millions of those) for example.
– When it comes to learning how getting women is done, and with using character traits in particular, you cannot "get the girl" no matter how attractive others say playful teasing is if you have no sense of humor at all. Don't try to be what you aren't. Use what you're naturally good at and get women with it, that's what we try to teach men…
– The best teacher is, and always will be, experience. Your own experience. No amount of knowledge will help you if you don't put it into practice.
– Getting women is not success in and of itself, because it would mean you're FAILING when you're alone. No. Success is getting what you want when you say you want it.
These are some of the principles we believe in here at Win With Women. And, frankly?
This is the truth about the dating game and learning how to get women. Any dating coach or pick up artist that claims otherwise is, I'm sorry to say, a complete fraud.
You know I'm right.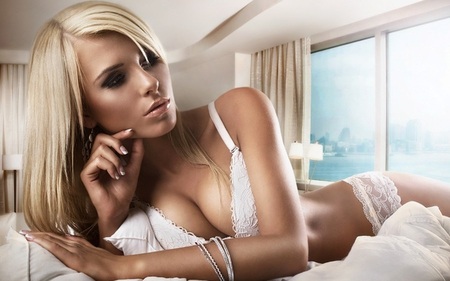 More On Getting Women…
The best way to get women continually changes, not only because society and technology change, but also because YOUR skill level changes.
That's why we're building a completely new section of the site where we'll separate tips on getting women for beginners from those for more advanced daters… and those, in turn, from the advice for the experts.
We'll even write a little quiz for you that tests how easily you can get women, so you get a clear sense of where you are now in terms of dating success… plus so you can read and put into practice what you need to get even better at getting women to make it to the advanced level, or even to the expert level…
If you can't wait to get women with tips for your skill level, then you can check out what we've made so far on the seduction techniques page.
And when the time comes, we'll send an update to everyone that reads our newsletters letting them know the skill level section is completely finished… so make sure you sign up for the newsletter if you want to be one of the first to know AND hone your skills in the getting women department!
And I think the rest of the Win With Women blog speaks for itself. So what are you waiting for? Start learning how getting women is done!
That leaves me with one thing left to say: we hope you like our thoughts on getting women.
To More Dating Success,

Carlos Xuma
Win With Women
P.S. Looking for more tips on how to improve your confidence... or how to approach women, oh so beautiful women? And do you want tips for how to create attraction as well? Then the tips inside my Inner Game Newsletter might be just what you need. Click here now to find out more!