If you're new on the Win With Women blog and don't know your way around, then allow me to give you a helping hand by showing you where to find what.
Click one of the links below and you'll navigate to the right section of this page right away.
– Learn about me
– Learn about the Win With Women blog
– Check out the best blog posts
– Check out seduction techniques for beginning, advanced, and expert daters
We hope you'll enjoy what you discover on our blog!
(About me)
About Me


Back in 2003 I was like most other kids in high school: I had no idea of what I was doing with women, I was incredibly shy, I was insecure about my looks, and I screwed up big time with women. My screw ups included (but unfortunately weren't limited to) letting a gold digger take most of my money and ending up living on the streets of Holland temporarily.
After that and a whole lot of other bad crap that happened to me, I was 200% determined to do something about my inability to talk to women, to understand women, and most importantly: to attract women. With a lot of blood, sweat, and tears I managed to get a basic understanding of the dating game and then, through my social circle of successful seducers, I managed to master the dating game. I got to date women from all walks of life and from most countries in the world.
And during the last few years I have coached 600+ men and helped them approach 10,854 women, get 2,713 phone numbers, and go on 904 dates… if not more.
Read more about the story behind my dating success and Win With Women HERE.
About The Win With Women Blog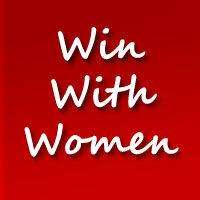 The Win With Women blog is a place where you, as a man, ask a question about dating, social circles or confidence and can always get an answer.
But not just ANY answer… no…
An IN-DEPTH answer explaining the why, what, who, where, and the how. An answer that allows you to improve whatever it is you want to improve: your dating success, your confidence, your lifestyle or your social circle.
And if you don't know where to start and/or where to find what, then check out the following pages that contain links to all the useful blog posts about a certain topic:
– Getting girls explained
– How to text a girl successfully
– Calling girls made easy
– How to write a profile for dating
– How to start meeting girls online
Hope you like these topic pages!
Some Of Our Best Blog Posts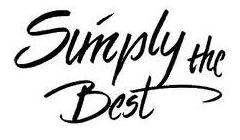 If you came here looking for some of our best blog posts, then here they are:
– 50 examples of what to text a girl
– 7 samples of dating profiles
– How to get with a girl in 4 days or less
And if you're looking to learn every possible thing you can ever learn about a certain topic, say, calling girls, then scroll up 2-3 paragraphs and click on one of the links to a topic page.
(Seduction techniques per skill level)
Seduction Techniques Separated By Skill Level
Let's face it: some people know absolutely nothing about attraction, what women like and don't like or anything else dating-related for that matter… while others have been trying to learn for some time now and already know a thing or two.
That's why I made these pages with seduction techniques separated by skill level so you can always learn more about meeting and dating women, no matter if you're clueless or clued in.
Find out what your skill level is and get techniques for your level on the seduction techniques page.
To More Dating Success,
Carlos Xuma
Win With Women