Texting women is like dancing blindfolded through a minefield. Do it right and you'll wind up happily in bed with the girl of your dreams…
Do it wrong and you'll be turned into hamburger.
Okay, that may not be the most effective metaphor I've ever used, but it's not too far from the truth. One wrong move and you're just another deleted contact in her bit-bucket.
Recovery is a bit of a nightmare. Women aren't likely to give you a second chance these days. It's too easy for her to just move on to some other guy who gets it.
And these days, it's next to impossible to get a woman's attention away from her cell phone.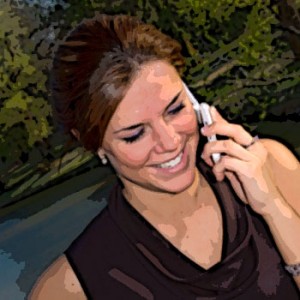 Have you ever walked into a crowded Starbucks, only to see 30 people in line, and every one of them is in a trance-like stupor – eyes glued to their smartphone?
I see it all the time, and it's kinda sobering to see that all the time.
But the good news is that you can use texting to reach women that were previously out of your reach.
I've got a few of the worst errors you can make texting, AND some tips …