Is she playing hard to get, or not? Most regular guys like you and me don't have a clue. What can you do to know if she's playing hard to get? Let's find out…
It's the age old "she likes me, she likes me not" situation. I've asked myself many times: "Is she playing hard to get? Why do I fail to figure her out?"
Have you ever felt frustrated because you seriously don't have ANY clue about what a woman feels for you? Confused by her games and behavior? We've all been there my friend, hell, people don't say "all is fair in love and war" for nothing!
But today I want to show you WHAT playing hard to get actually means, what's the reason why hard to get women do what they do, and how to STOP a woman playing games.
It's time to put all the confusion to rest, don't you think?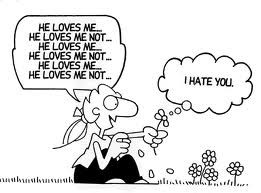 Is She Playing Hard To Get? A Definition Of Hard To Get Women & Why Women Play Hard To Get. The Truth's Funny!
Every single man on the planet gets frustrated and expresses confusion as soon as I mention women who are playing hard to …