17 Online Dating Profile Examples That Let You Date Women
With the online dating profile examples I'm about to share with you, meeting women online will be easier than you'd think. Why? Because other men suck at it!
And that means that once you use my online dating profile examples, ALL OF THEM, whenever you're meeting women online?
You will get one date after the other, after the other. That's how many mistakes are made on online dating profiles!
I can guarantee you that 100% after seeing hundreds of online dating profile examples myself. Why did I go through the trouble of looking at all those profiles?
I'm a dating coach, so I'm supposed to check them out to look for opportunities that help you succeed with women online.
Anyways, some of the mistakes I've almost always seen when I was looking for online dating profile examples were:
– Boring profile descriptions that mention all kinds of awesome character traits without proof
– Photos with red eyes, of an awful clothing style, of drunken parties, or worse
– And the list goes on and on
Don't be one of those losers who shows up in my online dating profile examples as a guy who just doesn't "get it."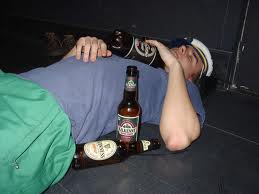 Don't be someone who isn't successful with meeting women online and will probably never be.
I can almost hear you think: "How can I pull that off?!"
Simple: check out and freaking use as many of my 17 online dating profile examples that DO work! Check those online dating profile examples out below because they reveal a lot…
17 Online Dating Profile Examples That Let You Date Women
1) Use at least one photo of you doing what you love to do: Women are suckers for personality and charisma. The great thing about charisma is that you, I, and any other man on earth are charismatic in at least one common situation: when we talk about or do what we love to do most. That's why it makes perfect sense to start sharing it on your online dating profile if you want to attract women. Talent attracts women.
2) If you were your type of woman, what would you look for? If you want miss right, then you'd better give her some online dating profile examples (like photos) that get her interested. Simple example: if you have a thing for Asians, you talk about Asian movies, music, language, and so on. So, write about the things that your type of woman can relate to. Like artsy chicks? Then start talking art damn it!
3) Humor is the difference between boring and scoring: The first thing on any single girl's list when you ask her what kind of man she's looking for, is humor. So, make fun of popular movies, celebrities, music, and so on. Make fun of yourself too. It shows her you're confident.
4) Use at least one photo of you and your friends or family: women don't want a smooth talking player. Women don't want a man who only has imaginary friends. Women want a real man. Someone who cares about his friends and family. Show them some online dating profile examples of it and you'll use genetics to your advantage. Why? Because women instinctively look for a man who can not only protect them, but be a good father as well so their offspring survives. This is survival of the fittest in human form. Don't you just love Darwin?
5) Don't talk about, but prove your personality: Do you really believe that women fall for it? That they believe you when you say "I'm funny, I'm smart, I'm a romantic, I'm this, and I'm that?" They don't. They don't want to hear that your Mr. Funny Man, they want you to prove it. Don't tell you're funny. Tell the joke. Same goes for any other character trait. Prove it in your online dating profile examples, photos, and everything!
6) Use at least one photo of you and a good-looking chick: When a woman sees you with a hot babe she knows that she has competition and that you're hard to get. Women crave men who are hard to get, because just like the rest of us humans they consider something they need to work for as more valuable than something they get for free. No one wants to pay for oxygen, right? 😉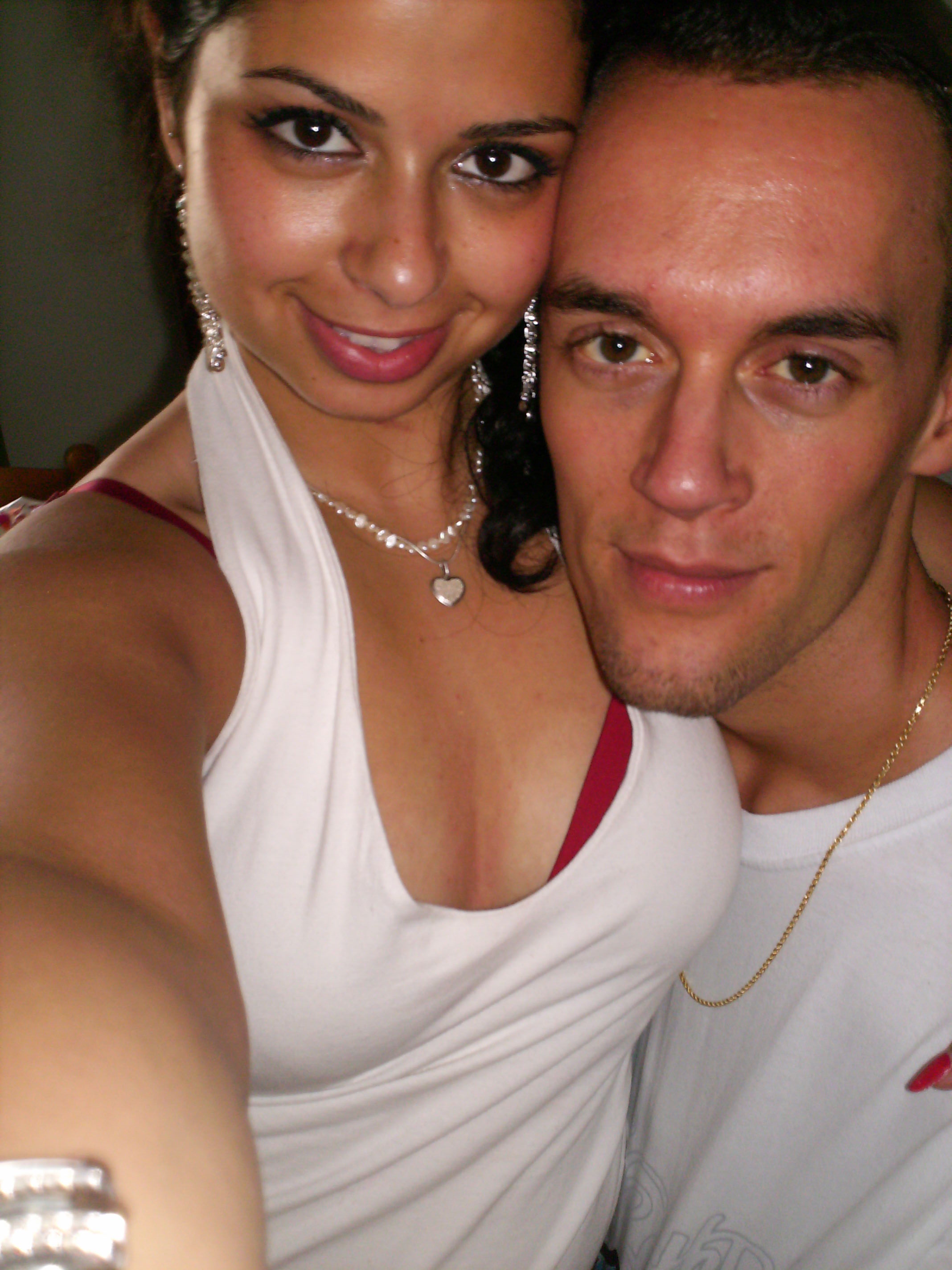 7) Show her that dating is not a matter of life and death for you: The ladies go on a date without too many expectations. They always think to themselves "Let's see what happens!" Men on the other hand, they think in terms of "She may be the one" and "I wonder if she'll be my future girlfriend." Meanwhile, the one thing that turns women off like crazy is when you're desperate… and thinking she may become your future girlfriends on the first date is pretty damn desperate! Chill out. Mention that you'd like to meet new people and then see what happens. That's it.
8 ) Include a call to action: I have seen the awesomest (yes I made that word up) profiles of your male competition out there that made a fatal mistake. I mean, why go through all the effort of writing an online dating profile and even looking at online dating profile examples from other guys to prevent mistakes, only to screw it up by NOT asking for a message. Simply say something along the lines of "Like what you see? Send me a message already!" I've been told this works very well. Asking for the sale is what marketing was invented for.
9) Short but funky: an online dating profile is not a bible, dude. The only thing you want your profile to do is grab her attention and leave her wanting more. Then you get her number and go on a date, so she can get herself some more. So keep your profile pretty short but funky. Interest women enough with it to reply to your message, but don't overdo it. Writing a book-sized profile is desperate, plus time consuming too! I can unfortunately give you too many bad online dating profile examples of really short and really long profiles. Keep it short but sweet!
10) Show a woman that you understand the online dating game: women are attracted to men that can explain how women and dating work better than they themselves can. Think about it: if you can tell her how she works, she will feel a very strong bond with you. It will be like she has known you for years. So by all means: start talking about how other men screw up their profiles, why women (including her) usually meet the wrong (wussy) men online, and so on. This is the best one of all the online dating profile examples I can ever give you. Trust me. If you want to learn more about the online dating game, then check out my online dating newsletter.
11) Manage women's expectations: Maybe you want to meet your future wife on Facebook or on Match.com, or maybe you're just looking to get laid. Either way, you will hurt women's feelings when you admit later on that you only wanted to have fun and not a relationship. That is why you will want to manage expectations upfront, because you prevent women from getting hurt and meeting women will actually be easier. This is a KEY insight I gained from studying the hundreds of online dating profile examples I studied.
Think about it: if you say you don't want to get serious right now you will be hard to get for women who do. If you say you want a relationship but don't settle for less, you're hard to get as well. Women love hard to get, so tell them what you expect already!
Onward with…
The Other Online Dating Profile Examples You Should See:
12) There is no flawless victory, tough guy: Nobody's perfect. When you try to come across that way, women will think something fishy is going on. Wouldn't you think the exact same thing? So reveal a little weakness about yourself: you cry like a baby when you watch Titanic, or you snore a lot, or you have a coffee addiction. A weakness makes you real. Women want a real man.
13) Men fantasize about women who love beer, sports, and cars, but women? Women fantasize about men who love sleezy romance novels, watch Oprah or Sex and the City or Dr. Phil, who eat chocolate, and bla bla bla. Play into that crazy fantasy a little bit by admitting it in some online dating profile examples. The example I always use? I watch Oprah and Dr. Phil and enjoy the crap out of it. True story! It will attract women just like a woman who loves beer and cars makes you kinda curious.
14) Lying is for dumb asses who want to get rejected: Just as some women lie about their age, weight, height, whether they wear glasses or not and other stuff… men do too. Look, I can imagine that you're insecure about your looks sometimes and that you think a white lie here and there will help you meet hot chicks online. But it won't. What would you do if you got an email from a drop dead gorgeous babe who wants to meet you, then you meet her and you find out it's a Nigerian scammer who wants to scam you out of your money with a story about their uncle's will you and her can't access unless you pay her 2000 bucks? I rest my case. Lies get you rejected, but not laid.
15) Use a photo of something crazy: I don't know a single person on earth who does NOT hate the obligations and routines of everyday life. Pay the bills, make dinner, that lame desk job at that stupid company, and so on. An exciting lifestyle or situation gives women an escape. All of us crave that escape, so include something exciting on your profile and women will be attracted to you because you can make them forget all about the everyday life boredom. Start using this in your online dating profile examples, so the stuff they will get to see.
16) Show (and prove) different sides of yourself: Have you ever seen a movie where the story sucked and where even the action scenes felt fake? Congratulations! You've seen what this movie junkie has survived many dozens of times: a one dimensional piece of crap movie. Most online dating profiles today are just as bad, or worse. Show multiple sides of yourself (serious/funny, sweet/naughty, etc.) and you will transform your profile into the next blockbuster movie, if you know what I mean…
17) Please don't try to be smooth: Women want men who have a genuine interest in them and the men that don't get dumped in no time. Like it or not. That is why it's important that you don't come across like a Casanova why is telling a billion romantic stories that could easily be bundled together and sold as one of those sleezy novels women devour. That's overdoing it in your online dating profile examples. Don't try to be a Don Juan or Casanova. Try to be yourself for a change. Who knows, women might like it 🙂
And that's that. Using these seventeen examples of dating profiles might mean the difference between getting one date a year… and getting one a week. Big difference, right?
I talked about how much of a difference a better dating profile can make before in a post using 7 samples of dating profiles. Read it if you want some more evidence…
Want More Online Dating Profile Examples?
If you want more online dating profile examples, then I highly recommend you check out my exclusive Online Dating Tips Newsletter. Not only does it give you the techniques you can use to write an attractive dating profile, but it also reveals:
– How you can create attraction online by using a woman's profile "against" her
– Dozens of other online dating profile examples you can use to meet more women online
– How to ask a woman for her phone number online, and how to actually get it
– And more…
So click here to get more free online dating tips thanks to my Online Dating Newsletter.
And hey, make sure you start using the online dating profile examples I gave you earlier on or you won't have as much online dating success as you could have…
This movie junkie is going to watch himself some Unstoppable with Denzel Washington. Heard it was an awesome movie… about a train. Interesting, because awesome and train kinda exclude each other don't you agree?
See ya! And don't you ever forget these online dating profile examples, capice!?
And check out the rest of the Profile For Dating series.
To More Dating Success,
Carlos Xuma
Win With Women
P.S. Want more free tips about what I\'ve talked about today? About how to meet one woman after the other, after the other... after the other - online or offline - with no effort? Then get instant access to more tips by signing up for our FREE Dating Strategies Insider.