Women And Compliments – Do Compliments Work?
Romantic types always say this about women and compliments: compliments work, but is that really the case? Let's find out the truth about compliments!
Single men all over the planet have been disagreeing about it for dozens of years: women and compliments, they go hand in hand. No they don't, etc. It's about time we end the debate, wouldn't you agree?
NO… this won't be a let love in, gayish speech. This blog post about women and compliments right here will give you no-nonsense advice on when to use compliments.
So, do women and compliments go hand in hand? Or do compliments make women run away from you as fast as they freaking can?
First things first: let's talk about the mistakes most single men make when they want to know how to get that girl they're after… and throw billions of compliments at her!
This is familiar stuff for the critics, but keep on reading if you're one of them because I do present new stuff…
Women And Compliments Mistake #1: You're Not A Cannon…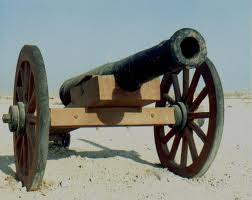 A lot of men ask me why a woman just want to be friends with them after they were open to her about how they feel. Others ask me why a woman doesn't want to give her phone number to them.
I don't want YOU to belong to one of these 2 groups, so here's my answer:
You're trying to buy her approval, but that doesn't work. AT ALL. You're not a compliment cannon. That's not how women and compliments work.
Example of a conversation of a compliment cannon:
He (drewl drewl): "Hi! Oh my god, you're so hot!"
She: "Uhh hi.. thanks!"
He: "Is heaven missing an angel?"
She: "oh my god… you did noooot just say that. Whateverrrr!" (walks away)
You can't get a woman to like you by giving her compliments every time you get a chance, that's not how compliments work on women. Over-complimenting is much like buying her flowers, gifts, dinner, etc.
That's not how women and compliments work. Why?
If a woman sees you're trying to buy her approval, she'll think:
"You wouldn't need to buy my approval if there was nothing wrong with you. There's something wrong with you! You're trying to make up for it by giving me gifts!"
AND…
"Are you so insecure that you can only express your interest with material things? Are you so insecure that you think I won't fall in love with you, but will fall in love with your gifts?"
Not good.
So the "rules of the women and compliments game" here are:
– Don't compliment women too much: 5 on 1 day is more than enough. Five to ten per minute or hour is being desperate, insecure, and trying to make up for your flaws with gifts.
– Don't compliment women from the start: women fall in love with men that have charisma and personality, not men who buy their approval. Those are the ones that end up becoming her friends.
Onward…
Women And Compliments Mistake #2: Don't Be Random
Most single men give too many compliments and compliment from the start. You know that now. But it gets worse…
QUESTION.
What is YOUR definition of a good compliment?
– You look beautiful/amazing/gorgeous/hot/sexy? WRONG!
– Is heaven missing an angel/are you a thief because you stole my heart/I can just drown in your eyes? WRONG!
Why is this not the way women and compliments go hand in hand?
Because you can give them to ANY woman. The best compliments you can ever give are the unique ones. The stuff you can only say about her, because that truly makes her feel special.
Giving a random comment (or using a pick up line) is the stuff she hears all the time. Been there, done that. Not impressed. That's what she'll think.
Do compliments work then?
YES, women and compliments CAN go hand in hand because a compliment shows a woman that you have a sexual interest in her. Teasing is great, but you need to let a woman know: I'm interested in you… no not that way, but THAT way.
A compliment is one of the most direct tools to voice your sexual interest with.
Again, that's only when done right and most single men don't know how to give compliments the right way!
Now, let's look at some examples of GREAT compliments…
1) If she's wearing very noticeable, red clothing (red heels, red purse, red shawl, etc.)?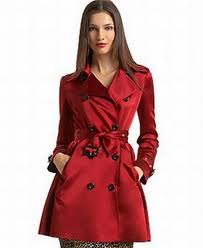 "You're cute in red… because you're the sexiest matador I have ever seen!"
In case you didn't know: matadors are those guys in Spain that hold a red curtain to attract the bull and then avoid him just before the bull hits them with his horns.
Lots of dirty talk about horns is welcome too here. Get started with that teasing! Because that's what makes women and compliments go well together…
2) If she has those big eyes with a twinkle in it, playful eyes:
"Did you know that you have that look in your eyes like you know more than the rest of us? What are you hiding miss playful eyes?"
As you can see: a good compliment is playful and unique (about the woman you're talking to).
But prepare yourself for women and compliments…
Because possible side effects she'll experience may include blushing, giggling, and getting shy!
The #1 Secret To How Women And Compliments Work…
Too much, too fast, too general compliments. Ouch! Those are three ways to screw up your chances with women.
But the #1 secret to how women and compliments work is a little known secret… this little thing called "timing".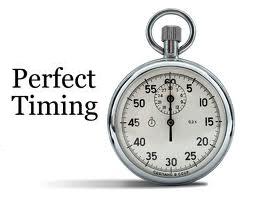 I know from experience after dating lots of women… and after coaching 600+ men during the last 2 years… that every compliment needs a good set up. Just like jokes do.
The moment you create attraction BEFORE you give a compliment, is the moment you "get the girl".
I'm not kidding…
If you are being selective, playfully teasing her, being mysterious, being dominant, or displaying any of the other character traits first?
She'll already be interested in getting to know you better…
But if you give her a great compliment after showing her your personality?
That will be the day she goes home after meeting you, calls her best girlfriend, and talks about how hot you are for minutes if not hours.
Again, I'm not kidding!
Why do women and compliments work that way?
Because women fall for personality and if you show your personality? They'll be interested, but they aren't sure if YOU are interested too.
So by giving a great compliment?
They'll know… and now they want something to happen because they're interested and you're too. Now they will want that kiss to happen, and maybe even more too…
That's called anticipation. And anticipation is just what you want her to feel before she goes on a date with you… you want her to look forward to it and fantasize about what it's like to be with you.
SCORE! This is just one of many examples of why women and compliments work well together… when you use compliments properly that is.
This personality-compliment system works even better if you use what I call the Pareto Reversal when she wants something to happen between you two. But, more on that in another blog post!
In short: compliments do work on women, but when done in the right way and at the right time. And one things is for damn sure. It's that most single men don't have a clue how giving a good compliments is done, because they mostly sound like drewling *ssholes that are not sincere.
What a surprising ending to this blog post about women and compliments: it's GAME OVER for both the romantics and the critics, because they're both only half right!
Some questions for the comments! Do share your opinion on women and compliments 🙂
1) Are you a romantic who believes in compliments and women? Or are you a critic?
2) What is your definition of a good compliment?
By all means: share it with the world bro!
One of my wisdom teeth is killing me right now, so if you don't mind? I'm diving into my "liquor cabinet" to drink away the pain. Have to wait until Wednesday to get it fixed. Lame!
But I'm willing to bet that women and compliments still go well together, even if I give them with a swollen mouth… because I'm just that confident. Plus, I'm kinda hot too.
Anyways, hope you liked my thoughts on women and compliments!
To More Dating Success,
Carlos Xuma
Win With Women
P.S. Want more free tips about what I\\'ve talked about today? About raising your confidence through the roof, meeting girls anywhere & anytime, creating raw sexual attraction, and more? Make sure you get your secrets, ebooks, and email updates by signing up for my newsletter below NOW. Remember, it only takes 60 seconds to get more strategies and stealth sexual tactics, so do it. Sign up below.
Free Audiobook MP3 Download!
7 Ninja Attraction Tactics
- How To Attract Girls With Stealth Strategies
Sneak past her defenses and get the girl - with NO resistance and NO rejection.
LIMITED TIME OFFER: Just enter your email below
and get your 7 Ninja Attraction Tactics Audiobook MP3...



Date Hotter Girls - NOW...

Carlos Xuma
- Win With Women