Don't let women fool you about what they want
Steve, a programmer from Wichita, seemed to have it all. He had a high-paying job, an active social life, a great sense of style and was incredibly fit (which is especially hard for someone who works at the computer all day long).
Yet, in spite of his "boyfriend material" qualities, he couldn't find a woman to save his life. "All my friends set me up with this girl or that, but it never worked out," Steve told me.
According to him, he always got the "You're a nice guy, but…" speech in one form or another. Steve spent a few years like this, wallowing in the special kind of hell where he couldn't be anything more than a platonic friend to women.
This was when he came to me for help. All this time, he thought women prioritized physical qualities like guys do.
Steve told me he pretty much looked like "your stereotypical nerd" for most of his life. And this is why he wanted to reinvent himself after leaving college.
So he invested in a gym membership, got a stylist to sort out his fashion sense and worked hard to be on top of his career.
The thing is, it was his ATTITUDE that was killing his chances with women, not the way he looked.
Steve may have gotten rid of his sloppy looks, but he didn't deep-six his self-pitying frame of mind.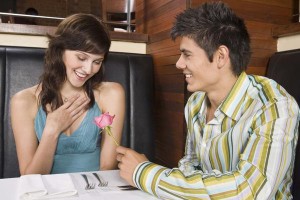 Scratching the Surface
One of the first things he realized after I helped him out was that looks are important, but not in the way men treat it.
Let's face it – as guys, "aesthetically pleasing" is on top of our list of attractive qualities. It's what gets a woman's foot in the door, relationship-wise.
However, what a lot of men don't understand is that, to women, looks are more of a symbol of what lies underneath.
I get your pain – we've all been plastered with wall-to-wall images of genetically blessed men with abs that look like they've been carved out of stone.
You look at those magazine covers and billboards and think to yourself, "Man, how am I gonna get laid if I don't look like THAT?"
Worse, your female friends on Facebook are drooling over pictures of their favorite actors and celebrities, making you feel less than adequate.
But that's the BIGGEST illusion of female attraction right there – don't believe what women are saying.
You might think they're getting all hot and bothered JUST because Mr. So-and-so is built like a Greek god; this is what Steve used to believe as well.