How To Pick Up Women Online The Facebook Way
Knowing how to pick up women online begins when you know how to do your thing on Facebook and other social networks. It's where I first started to meet women.
And then you go: "Huh? Why should I start there when I want to know how to pick up women online? Why start with online dating on social networks and not on online dating sites man?"
Let me tell you why Facebook is the best place to learn how to pick up women online:
1) I would say 80% of men or more think Facebook is meant for talking to your friends, perhaps making some new ones, but that's it. This means the majority of YOUR competition is sleeping with their eyes open while you can swoop in and date tons of women. Compare that to online dating sites where EVERY guy is trying to get the girl.
2) Compared to online dating sites, Facebook has many more profile options. You simply have more room to show your personality and charisma. I've shared some of the things you can do in my blog post about online dating profile examples, but let me say this: women are attracted to personality and charisma. That means the more you can show before she replies, the easier it is to pick up women online because your profile does the work FOR YOU!
3) Attractive women on average receive 30-60 messages per day. So if you want to know how to pick up women online then get this into your head. On an online dating site, the only way to contact hot babes is by sending a message. Every guy sends messages so standing out is so damn hard. But on Facebook? There are several "secret" ways to contact women that make it easy to get them.
And now you know why learning how to pick up women online is easier on Facebook than anywhere else, let's look at those "secret" ways to contact women I just mentioned.
How To Pick Up Women Online With Friend Requests
Since the rest of the entire freaking planet thinks Facebook is about friends, they invented these little things called "Friend Requests."
So, once a woman accepts your Friend Request she can see your profile, you can see hers, and you can both see each other's Facebook status updates.
Status updates are those messages you type in that appear on your Facebook Wall btw.
Whenever you invite someone to be your friend (this is what a Friend Request does) you have the ability to add text. And this is where how to pick up women online gets interesting:
Really popular women may get 10-20 friend requests per day, but most don't. Compare THAT to the 30-60 messages good-looking chicks receive every single day. It's safe to say then that standing out with a Friend Request is much easier, wouldn't you agree?
I can almost hear you think: "Yeah but what am I supposed to say in a Friend Request?" Don't shit your pants dude. Relax, because here's what you should say…
"You know what? This is the part where most guys start kissing your ass, but I won't. You seem to be a person who likes to have fun just like I do, so let's be friends and make fun of guys who DO kiss your ass and actually think it will work. Lol!"
If you don't see what's going on here, then let me guide you towards the light like I'm your guardian angel. That couldn't be further from the truth hehe, but here's your guiding light:
Women get 30-60 messages a day from guys they don't know who give them compliments that aren't personal at all. Example: "You're hot!"
And then there's guys who kiss ass. Example: "Are you a thief because you stole my heart?" This is NOT how to pick up women online. This is how to make a fool of yourself.
In short: women are frustrated and bored by the losers that kiss their ass.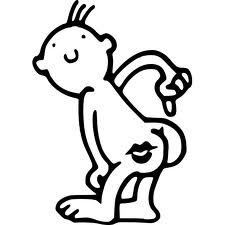 When you send women a message saying that you know what's going on and like to make fun of the desperate losers together with her? It tells her that…
It tells her you're a real guy and not an ass kisser, that you know how dating works (this is very attractive to women) and that you're fun.
And dude? It's the same thing when you send messages, when you post comments on her profile, and even when you're on a date:
If you let women know you have a genuine interest and don't kiss ass? If you let women know that you understand what goes down in the online dating game? You'll most likely get a date. If not, than you'll at least have their phone number. That's how powerful it is.
Let's look at more awesome insights about how to pick up women online, the Facebook way.
How To Pick Up Women Online With The Help Of Friends
This is where me, the expert on how to pick up women online, would like to give you something to think about:
1) When deciding if they will reply to your message, women don't look at how many friends you have. Proof: I've been picking up women online for years with only 8 friends! Meanwhile, women DO care about their own popularity.
2) Women want to seem popular, so they'll invite people they don't know at random. If you send them a message right away though, they won't respond because all they're doing is building social status. Yes, learning how to pick up women online can be tricky at times, but…
3) Once you've become their friend? You can do stuff most non-friends can't, like commenting on photos, videos, and so on. Women get less than 5 comments a day, which makes it much easier to grab their attention when you compare it to the 30-60 private messages a day they get!
I've always said that the number of friends is not important when you want to know how to pick up women online. The only exception to that rule is Facebook, because…
– The more friends you have, the more you get Friend Requests from women you don't know. These are all chicks you can pick up online.
– And why not use the Friend Request technique I mentioned earlier to get your foot between the door, so you can easily pick up women online?
It's so easy to be noticed and to create attraction after a comment on a photo, a video, a note or even a status update on a woman's Facebook Wall. So, why aren't you doing this?
Because learning how to pick up women online is so easy when you learn how to use Facebook friends and use them well. Start thinking in terms of social circles man.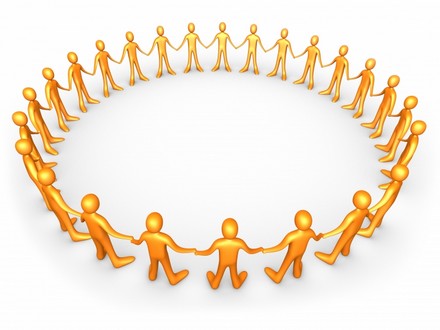 On a side note: if you want to know whether there are other good social networks for dating, then check out my "ultimate" social networks for dating review.
One More Thing About How To Pick Up Women Online…
Do you want to know how to make a woman interested in you with your first message, or Friend Request, or comment?
And do you want to know what to do after a hot chick replies so you can get her number?
Then I highly recommend you check out my online dating tips newsletter, because it reveals everything you need to know about how to pick up women online: from getting them to reply…
to asking them out on a date with you.
Having said that, this movie junkie is going to watch himself some Tron: Legacy. I'm a big computer and game nerd sometimes, and this is a movie about both.
Sounds like heaven for a geek, right? I know!
Hope you enjoyed these tips on how to pick up women online man. Feel free to drop a comment below about your experiences with picking up women online.
To More Dating Success,
Carlos Xuma
Win With Women
P.S. According to Forrester Research, 97% of the men who try online dating quit within 3 months because of a lack of results. And if you want to belong to the 3% who meet women - online or offline - with no effort, because you know when to do what, then get instant access to more tips by getting your FREE Dating Insider.