Why New Year's Resolutions Suck Balls When You're Dating
It's almost 2011 and new year's resolutions start creeping up on you again. What the hell did you promise yourself to do at the start of this year again? Uhhh…
This is when most regular guys like you and me experience an awkward silence. Hell, I'm willing to bet you that you did NOT do everything you wanted to do this year. Did you?
Oh come on! Be honest about those new year's resolutions here. Answer me this:
– Are you completely satisfied with how many smoking hot chicks you approached, phone numbers you got, and awesome dates you went on?
– Were there moments where you screwed up a conversation, a phonecall, a date, or maybe even a relationship (anything that lasted more than one night)? Could you have prevented it?
– Do you feel more… or less like a desperate little wussy as the last day of the year is almost here? So, are you more confident, independent, and dominant than ever… OR… do you think you could have taken more control over your conversations, or even your relationships?
It sucks balls to ask yourself questions like these doesn't it? But you have to ask them if you really want to achieve everything with women and dating that you've dreamed of.
Doesn't mean that the answers aren't confronting though. Hey, I've been there. If you've read the story of how I got started in the dating game then you'd know that I struggled for many years to get the results I wanted with women. I've been through hell. It was awful.
Dude, I went from homeless to dating guru. True story! It took me years of new year's resolutions I couldn't achieve because I didn't take action. Then I started taking action, a lot of action, and the rest is pretty much history!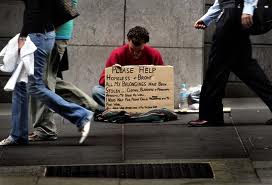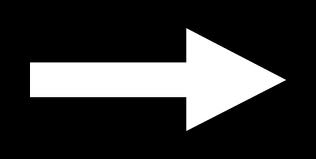 And during the last 2 years I have helped 600+ guys approach 10,854 chicks, get 2,713 phone numbers, and go on 904 dates. If not more. All because I took action once and kept doing it.
And it's about freaking time that YOU started taking action.
No.
Taking action does NOT mean that you make yourself some good new year's resolutions.
Taking action means that you learn how to get rid of everything that stands in the way of achieving long term success with women and dating 2011. I want to help you do it!
How To Make All Your Playboy Bunny Fantasies Come True
Want to know how to get rid of your regrets this coming year, because there simply won't be anything to regret because you did it all!? You achieved everything you'd hoped for?
Then keep reading below…
I want to help you get rid of everything that stands in the way of getting the results with women you want in 2011, and I want to do it during my teleseminar on Sunday January 2nd,
at 8 PM Amsterdam time (GMT +1 Time Zone).
Interested? Then here's a sneak preview of some of the topics the teleseminar will cover…
Meeting women through your social circle
During the teleseminar I'll answer questions like: how can you make new female friends who have hot friends? How can you get them to introduce you to their hot friends? How can you create a social circle that teaches you everything you need to know about women and dating in the shortest amount of time possible? Prepare to become a social circle machine who can't stop dating women, because other people are almost begging you to date their friends…
A female's perspective on freaking everything
Women think about attraction, rejecting a guy, giving a phone number, coming inside with a guy after a date, and so many other topics in a very different way than men do. Hell, the difference is so big that I'm willing to bet you that you're making dating harder for yourself than it really is. Let's learn how a woman thinks about dating men, so you'll know what she wants… before she does. Together with the next topic, THIS is what made me so successful with women and dating. Truly powerful stuff.
The seven mindsets of dating doom… and what to do about them
The biggest obstacle that stops you from getting the results with women you want is NOT women rejecting you. It's not some scumbag pick up artists or dating gurus giving you bad advice. And it's not even your physical appearance (everything you're insecure about). It's your way of thinking. It's flawed. Learn how to KILL the 7 most important flaws and I kid you not: you'll have a lady in the street but a freak in the bed in months. Proof: I did it! That lady is my girlfriend Naisa who I still date. What will your super freak's name be?
And many, many other topics. Topics like…
Topics like how you can make it possible to live the life of Playboy owner Hugh Hefner on his birthday without much effort, simply because you will know what's holding you back right now!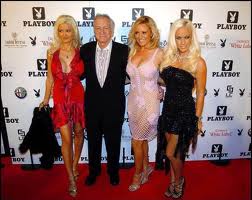 Trust me when I say: it's all the little things combined together. Kill the little things and you win in the dating game. You'll win big time and wake up to a hottie with model looks almost every day after you go out to meet women. You'll be the Hugh Hefner of dating.
How is this possible? It's because…
You're about to discover why your social circle can do more for your dating than ANY amount of approaching women can and many other "insider secrets" that other dating gurus simply won't share with you. When?
You'll gain access to these insider secrets during my teleseminar this Sunday at 8 PM Amsterdam time (GMT +1 Time Zone).
Want To Know More About How To Win With Women Instead Of Making Stupid New Year's Resolutions? Keep Reading!
Then click here see a list of alll the painful dating problems I will permanently solve for you in 2011.
Plus, by checking out the page with everything you need to know about the teleseminar above, you'll also discover how cheap it is to get a seat on the teleseminar.
Hint: it's for less than $100. It's for less than $50! Hell, it's for less than 25 bucks…
Make sure you click on one of those links above or you will never know how to have women ask YOU for dates thanks to your social circle…
Find out more before you miss out on what you can do to turn those 7 mindsets of dating doom around, so your real life will end up being like Playboy owner Hugh Hefner's birthday… every day.
My life is like that, every day. Do want your dating "career" to be awesome as well? Then come join my teleseminar to steal all my secrets. Best thing about it: I won't report you to the police. I am LETTING YOU steal my secrets, but only if you get a seat…
Steal my secrets during the January 2nd teleseminar by clicking here
To More Dating Success,
Carlos Xuma
Win With Women
P.S. If you don't think you achieved all you could achieve with women and dating this year, then why not do something about it so you won't have to regret ANYTHING in 2011? And why not do something about it with help of something like me, a dating guru who has coached over 600 guys? If you want to take action and meet women in 2011 with way less effort than it required this year, then join my teleseminar. During the teleseminar I will cover not what you want to hear about dating but what you NEED to hear so you can get any woman you want and keep her as long as you want.