REVEALED: Meet Women WITHOUT Getting Shot Down
Approaching and meeting women can be frustrating, especially when you get MEDIOCRE and INCONSISTENT results.
Most of the time, your chances of getting her number are unpredictable. One minute, you might think you've got it in the bag, only to have her flat-out reject you the next.
And the pain of getting turned down is the WORST feeling in the world. Rejection is a blow to the ego, and a lot of men experience one emotional beating after another ALL THE TIME.
But what if you could put a stop to this cycle and FINALLY get rid of that sickening feeling in your gut?
Wouldn't it be awesome to TAKE CONTROL of your success with women instead of leaving your dating life to chance?
From my own experiences, I know what it's like to feel POWERLESS in the presence of beautiful women.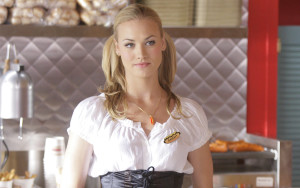 Have you been frozen with fear from just thinking about approaching a woman you liked? When you tried talking to her, did your legs feel like they turned into stone?
That's happened to me more times than I care to remember.
That same mixture of TERROR and HESITATION used to keep me from meeting and dating the women I wanted.
But not anymore.
I realized that this feeling was the BIGGEST obstacle to success with women, so I devised a way around it.
Once I discovered the secret to overcome this obstacle, it gave me the POWER to attract the opposite sex in a way I only dreamed of before!
I think you'd agree with me if I said that most men dream of the SAME thing. Deep down every guy lies the desire to spend their life with that special, high-quality woman…
…and KEEP her for good.
That's a perfectly healthy need to have. And being deprived of companionship will create all sorts of UNHEALTHY effects on a guy.
Men who are rejected on a regular basis tend to become NEEDY. Every failure amplifies this effect, making them more and more desperate for the one thing they can't have.
At a certain point, they'll create a repulsive vibe strong enough to drive women away EVERY SINGLE TIME.
But you don't have to go down this lonely road. I can show you a DIFFERENT path that will make your friends jealous from all the success you'll enjoy with women.
There's a dead simple method to getting this done, and I'll show you the QUICKEST way to make it happen.
For a LIMITED time, I'm running a marketing test for a program that I've got in the works.
What that means is that I'm giving it away for FREE so you can achieve the results you want with women. After all the slots have been filled up, I'm going to release this as a PAID program (which will be worth thousands of dollars!).
With my help, you can STOP feeling that universal fear that men have whenever they go out to meet women.
You don't have to be like those other guys – plus, you'll ACTUALLY have FUN walking up to a complete stranger and getting her number.

That said, check out this offer because it won't be up forever. All you need to do is click HERE to get started.